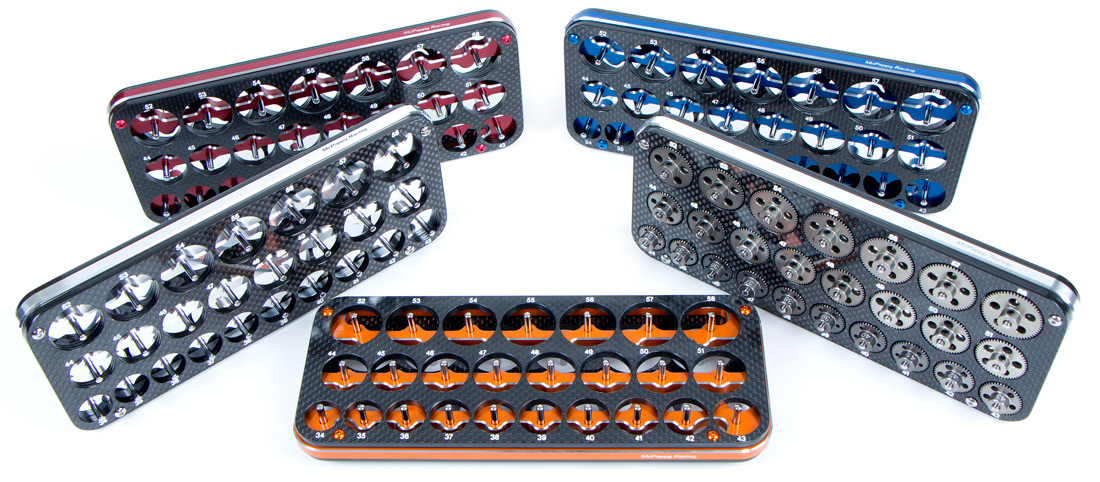 New updated version!
They now have a 2-tone aluminum core color! We machined the edges after anodizing for an improved look.  We also machined the numbers into the carbon fiber for an easier to read, cleaner appearance.  (The old method was laser etching). The blue pinion tree is now a little darker in color. We are now including a black velvet pullstring bag at no extra charge.
This functional piece of art was designed to last a lifetime. Made with quality materials. 4mm thick carbon fiber protects the teeth of your pinions, and looks awesome. The core is machined from a solid block of aluminum. The pins are hardened tool steel.
Order Here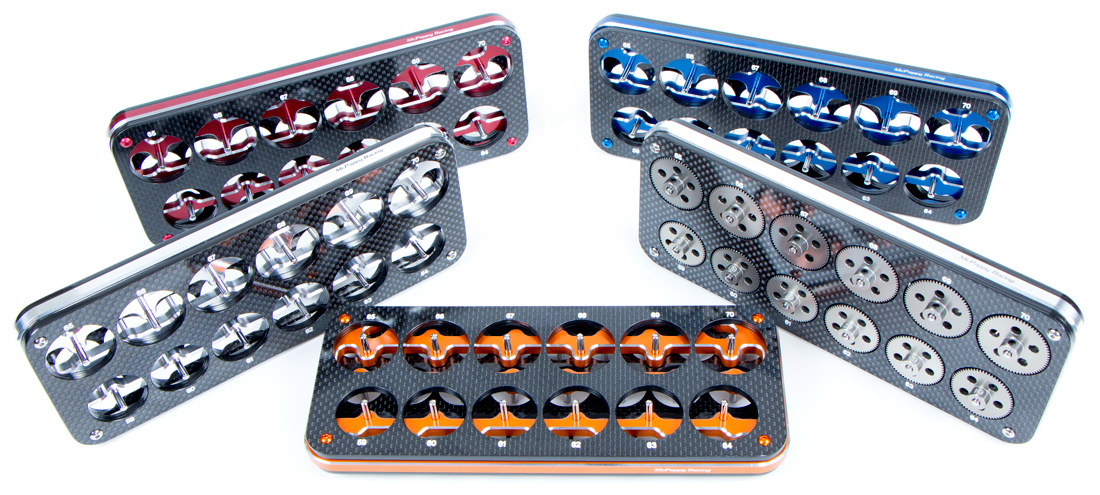 The pinions were variably placed to efficiently use the space. It was this second effort that allowed us to fit 36 pinions in the tree! (64P pinions 34T through 70T)
New chamfered 2-tone edges with more precise machined numbering into the carbon fiber make these look amazing.

A look at the aluminum core: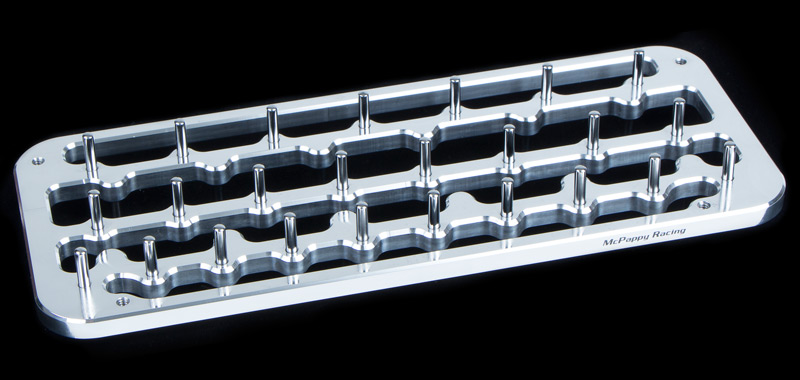 We are offering them with a variety or preferences:
Assembled or unassembled.

Orange, Blue, Red, and plain. Contact us about custom colors.

Fully loaded with Tuning Haus pinions.

Custom Laser Engraving.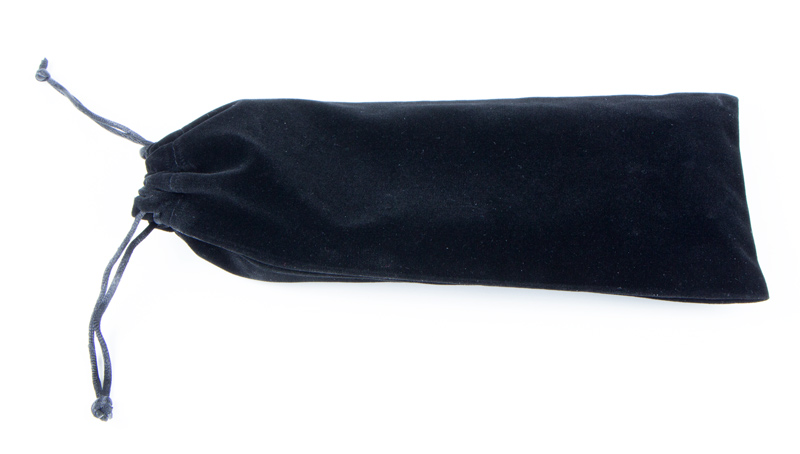 Machined numbers into the carbon fiber. No stickers to lose here.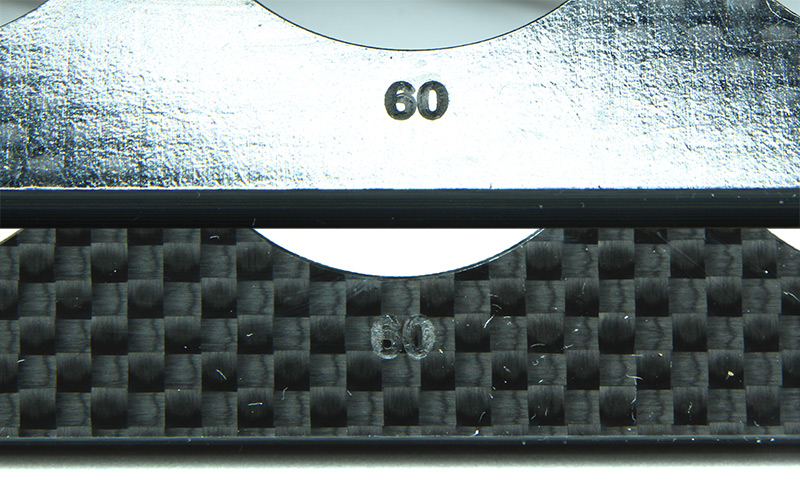 Our assembly includes:
Sanding and sealing all of the circular holes and edges of the carbon fiber.

Polishing the pins (sandpaper and Simichrome).

Cleaning pins and holes with primer and gluing them.

Filling the laser etched numbers with Whiteout.

Tuning Haus pinions unpackaged and installed (optional)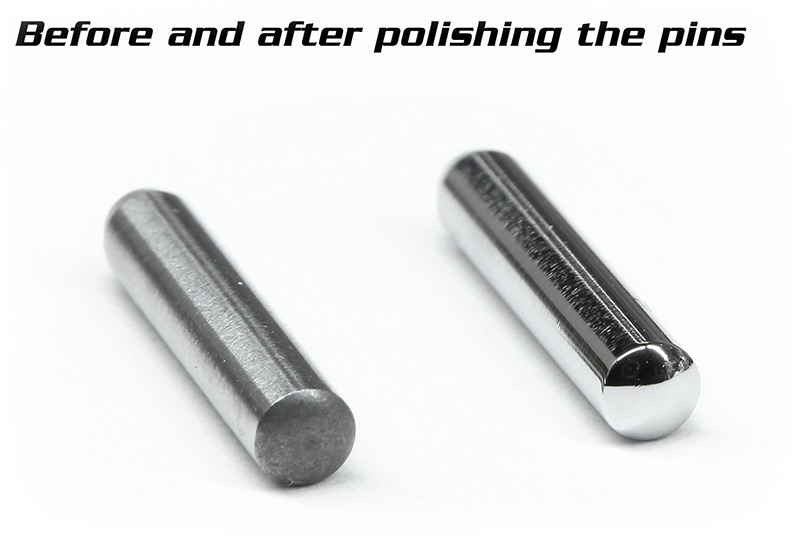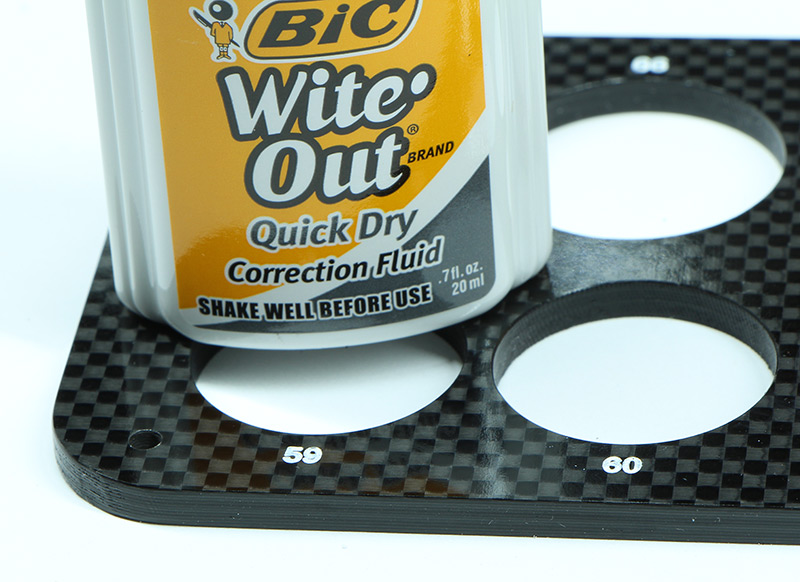 If you assemble the pinion trees yourself, we highly recommend Loctite 7649 Primer and 638 Retaining Compound. They were specifically
designed for a metal to metal slip fit. Super glue will not work well as it will cure too quickly and you'll end up with uneven pin heights.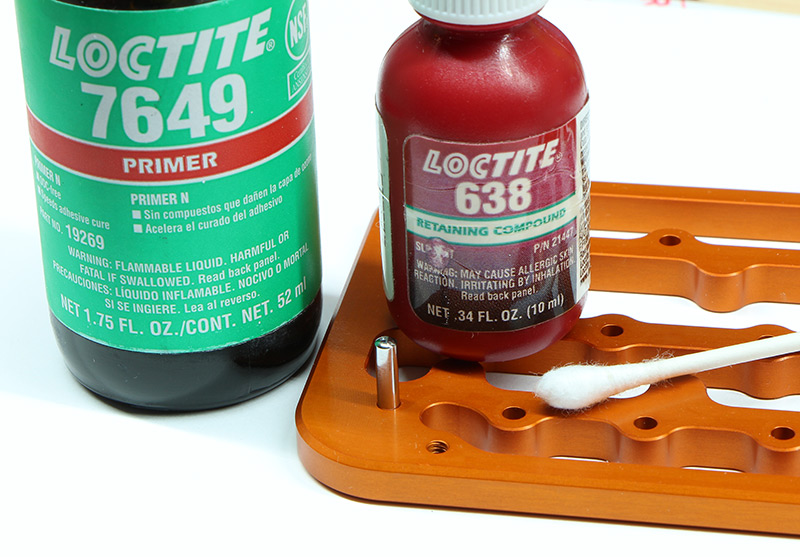 Copyright © 2021 McPappy.com. All rights reserved.
"McPappy Racing" name and logo are Registered Trademarks.


Product of Web Wonderland, Inc. Made in the USA